Healthcare Training
Are you looking for a career that's in high demand? Look no further than healthcare.
According to the US Department of Labor, healthcare professions are the most highly sought-after career fields in the country. With certification or licensing in the healthcare field, you can unlock a world of opportunities and position yourself to be in high demand. DRM International Learning Center's certification classes can help you achieve this and pave the way for a more secure and stable future. Don't wait any longer to take the first step toward your dream career - explore our healthcare training programs below!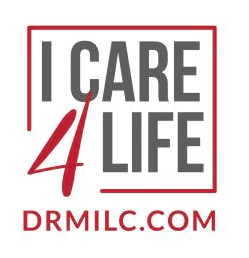 Nurse Aide
As a Nurse Aide you will be a vital member of a patient's overall healthcare team, which also includes physicians, nurses, physical therapists and dieticians. Nurse Aides have the most direct contact with patients, and are often the first members of the healthcare team to notice changes in a patient's physical, mental & emotional health.
Phlebotomy Technician
The phlebotomy training course offered by DRM International Learning Center will teach students how to remove blood from the circulatory system through a puncture in the vein in order to obtain a blood sample for analysis and diagnosis. A person who draws blood professionally is known as a phlebotomist or phlebotomy technician.
Medical Assistant (MA)
Medical Assistants, or MAs, are the most versatile members of a healthcare team. From Nursing Homes & Hospitals, to Doctor's Offices & Outpatient Clinics – Medical Assistants are trained to work in virtually any healthcare environment. While MAs have some contact with patients, their primary focus is on administrative tasks.
Patient Care Technician (PCT)
Patient Care Technicians, or PCTs, are healthcare workers that are trained in the art of Patient Care, Phlebotomy and Electrocardiography (the measuring & recording of electrical activity in the heart). PCTs have more interaction with patients.
Certified Nurse Aide Plus (CNAplus)
Our 6-week CNAplus® program is an extension of our core Certified Nursing Assistant Training and is perfect for candidates looking for an advantage in the job market. The CNAplus® program provides you with a diverse skill-set and increased practical knowledge in the healthcare industry.
Palliative Care & Hospice/End of Life Care
According to the National Hospice and Palliative Care Organization, over 1.6 million individuals are enrolled in hospice care. Our Hospice & Palliative Care Training introduces the basic knowledge and skills necessary to assist residents and their family navigate the end of life process.
You will be trained on issues pertaining to death and dying, which include ethical issues; pain expectations; physiological, psychological & social changes; dealing with a patient's family and loved ones; and how to care for yourself while caring for others.
Alzheimer's & Dementia Care
According to the Alzheimer's Association®, Alzheimer's disease is a type of dementia that causes problems with memory, thinking and behavior In 2023, there were over 6 million Americans living with Alzheimer's and it was the 7th leading cause of death in the United States. If you are interested in learning more about this disease and receiving specialized training to work specifically with Alzheimer's & Dementia patients, then this training course is perfect for you.